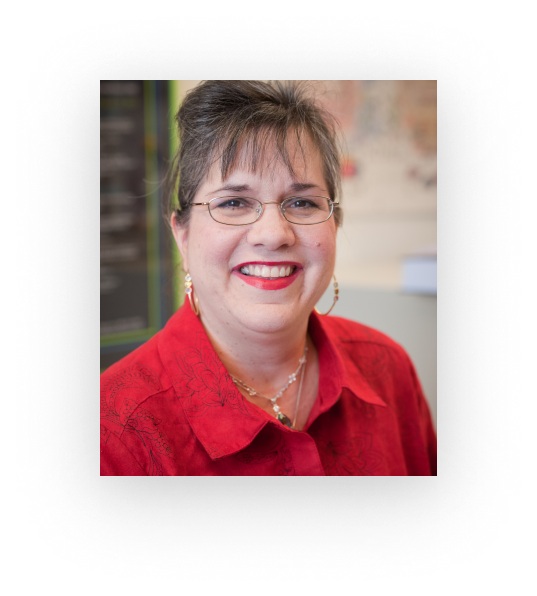 AEN Announces New Executive Director
Washington, DC, January 24, 2019: The Academic Engagement Network (AEN) is pleased to announce the selection of Professor Miriam F. Elman as its next Executive Director, after an extensive search and interview process. She will officially assume this role on May 15, 2019, replacing AEN's current Executive Director, Kenneth Waltzer, who announced his retirement in the fall of 2018.
Mark Yudof, Chair of AEN's Advisory Board, expressed optimism about Elman's future leadership. "I am thrilled with Miriam's appointment as executive director. She brings enthusiasm, energy, experience, and insight to the position. I look forward to working with her in the years ahead."
Elman is an Associate Professor of Political Science at the Maxwell School of Citizenship and Public Affairs at Syracuse University, where she was appointed the Robert D. McClure Professor of Teaching Excellence. She is also the Research Director in the Program for the Advancement of Research on Conflict and Collaboration (PARCC). She is the editor of five books and the author of over 65 journal articles, book chapters, and government reports on topics related to international and national security, religion and politics, the Middle East, and the Israeli-Palestinian conflict. She will be taking a leave of absence from Syracuse University to assume her role at AEN.
Elman will bring a wealth of knowledge and thought leadership about the pernicious impact of the BDS movement and other forms of hostility to Israel on college campuses and within academia. She has written about issues such as the "stealth boycott" of Israeli scholars, the relationship between on- and off-campus BDS organizations, and the growing influence of groups such as Jewish Voice for Peace and If Not Now. She frequently speaks about these issues to a wide variety of media and community organizations, and has published articles and reports in many publications and blogs, including the Algemeiner, Ha'aretz, Legal Insurrection, NPR, and the Forward. In 2018, she was named by the Algemeiner as one of "the top 100 people positively influencing Jewish life."
Elman is excited about her future role. "The AEN is a recognized leader in the areas of campus free speech and academic freedom, and has a strong track record in combating efforts to vilify and delegitimize Israel on colleges and universities around the country. I am delighted to have the opportunity to join the AEN as its Executive Director during this critical time in U.S. higher education."
AEN has planned for a smooth transition process. Kenneth Waltzer will retire as Executive Director at the end of January, and Michael Atkins, currently AEN's Deputy Director, will serve as interim Executive Director from February 1 through May 14. Waltzer will stay on as a senior consultant to AEN during the spring of 2019. Elman will also serve as a consultant to AEN until the start of her appointment.
AEN is deeply grateful for Waltzer's three years of service. Under his leadership, the organization has grown to nearly 650 members, engaged and mobilized these members through conferences, convenings, and educational programs, and established itself as the leading faculty organization countering the BDS movement on college campuses.
Said Yudof, "Ken Waltzer has been an outstanding executive director, overseeing AEN's tremendous growth in its first three years. He ably implemented initiatives, led short courses and convenings, and produced numerous important articles. We will miss his leadership, and wish him the best in his retirement."
Prior to her academic career, Elman served in the Israel Defense Forces and lived in Israel for over a decade, completing her B.A. in International Relations at the Hebrew University of Jerusalem. She received her M.Phil. and Ph.D. degrees in political science from Columbia University.
Elman believes that she will be assuming leadership of AEN at a pivotal time for anti-BDS organizations. "From its national conferences and regional short courses to its many publications and numerous supports for faculty, the AEN has already done an enormous amount to counter BDS and anti-Israel activism on campus, to advance literacy in the study of Israel, and to promote and model rigorous research and teaching–instead of the blatant propaganda that sadly all too often passes today as serious scholarship. In the coming months, I look forward to rolling out a number of new initiatives, working with AEN's first-rate staff to diversify and expand the organization's national membership, and increasing the AEN's effectiveness as a support for U.S.-based scholars and academics. The AEN is definitely on an upward trajectory, and I am excited to help it grow from strength to strength!"
Elman recently spoke to AEN Senior Communications Associate Raeefa Shams about her background, vision, and goals – the full interview is available here.
For more information, please contact Michael Atkins and/or Raeefa Shams.