AEN held its third National Conference May 22-24, 2018, in Washington, DC. This participatory program provided an opportunity for AEN members and other invited guests to discuss the impact of changing realities in the Middle East, in US politics, and on college campuses on their work countering BDS, defending free speech and academic freedom, and promoting robust discussion about Israel on campus.
Photos from the conference can be found on AEN's Facebook page.
The program began with a keynote address on Tuesday, May 22, by Tamara Cofman Wittes, a senior fellow in the Center for Middle East Policy at the Brookings Institution, on the changing U.S. role in the Middle East.
The next day featured three participatory sessions on issues impacting faculty and students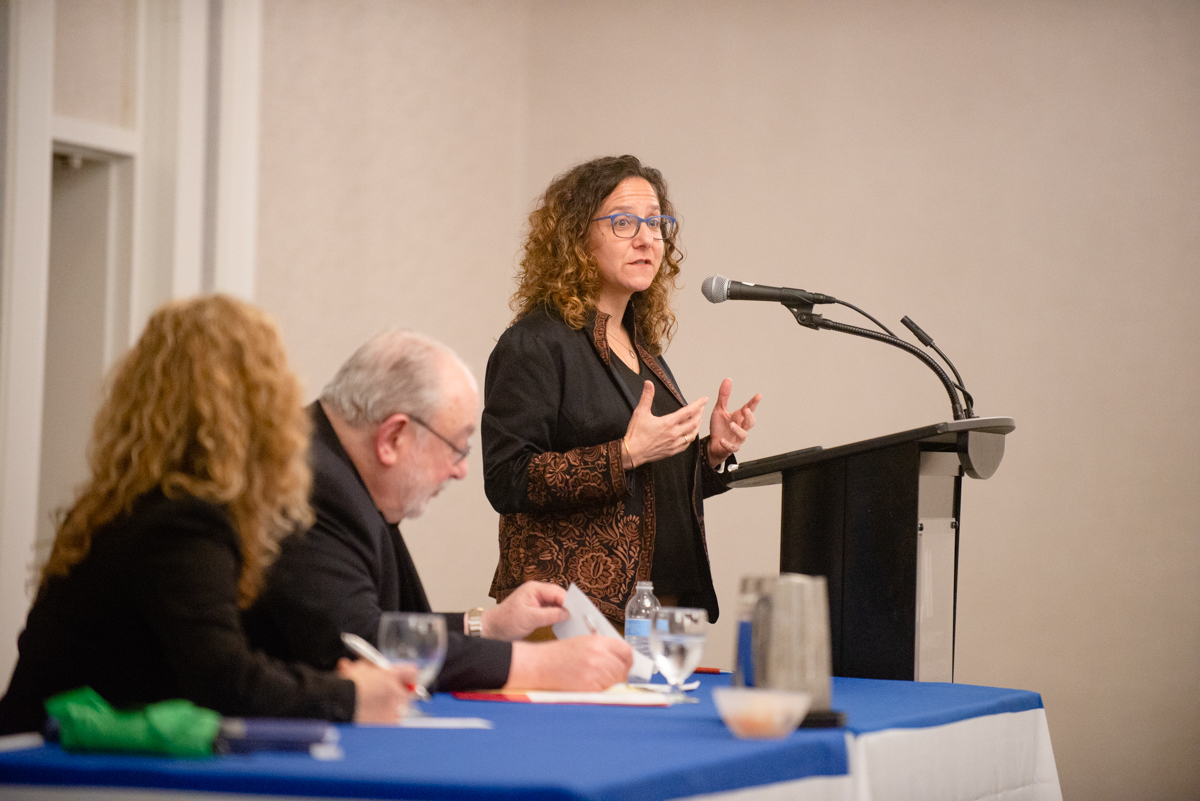 on campus. The first session, introduced by AEN members Cary Nelson and Donna Divine, focused on how geopolitical shifts in the Mideast posed both challenges and opportunities for faculty seeking to combat BDS and support Israel on campus. The second session, on effective faculty collaboration with students against BDS, featured a roundtable discussion consisting of AEN members Jaime Grinberg and Rachel Harris, University of Minnesota Hillel Director Benjie Kaplan, and Oberlin student Eliana Kohn. The third session, introduced by AEN members David Greenberg and Jonathan Marks, explored the implications of identity politics on campus. After each session, conference participants convened into breakout groups to discuss, strategize, and develop best practices.
Wednesday's program also included special events such as a book talk by James Loeffler, author of Rooted Cosmopolitans: Jews and Human Rights in the Twentieth Century; a keynote talk by AEN Advisory Board Chair Mark Yudof reflecting on the First Amendment's applications on campus in the past year; and a roundtable featuring AEN members who developed programs with the assistance of an AEN microgrant or had participated in AEN's recent short course in Cleveland.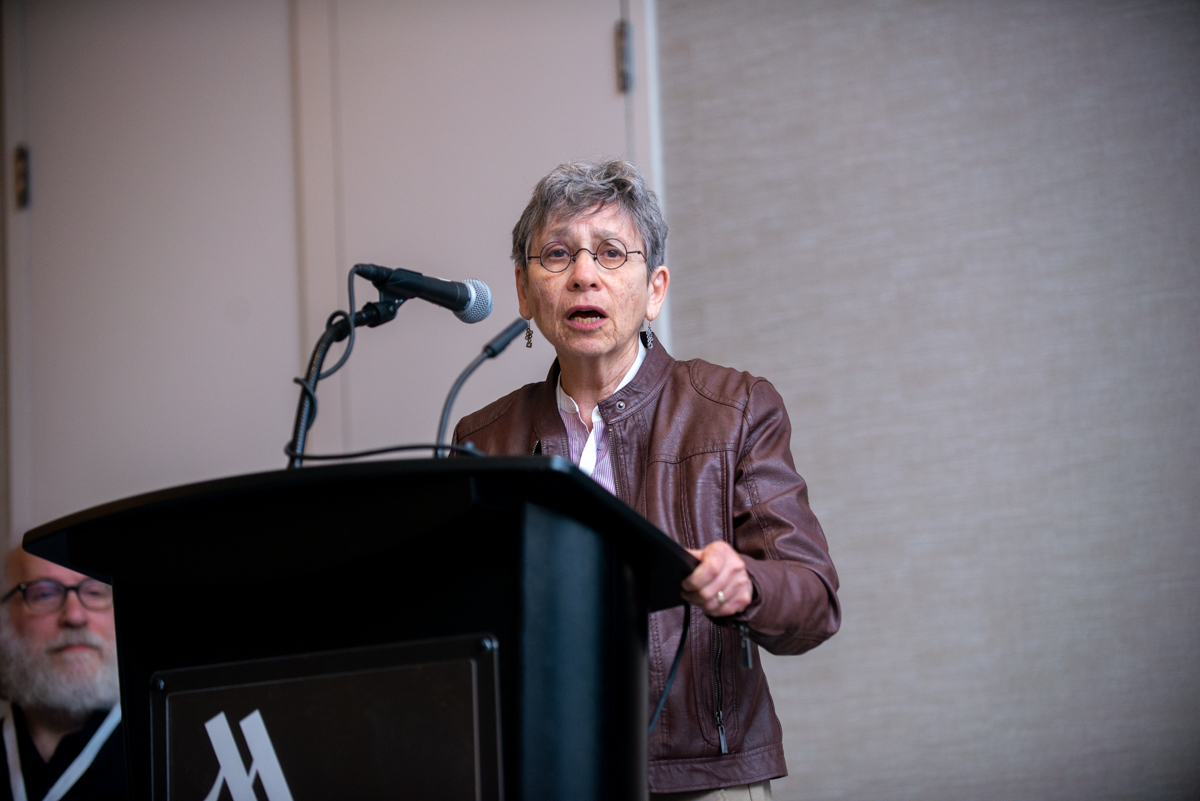 The conference ended on Thursday, May 22, with a celebration of the publication of Anti-Zionism on Campus: The University, Free Speech, and BDS, which was edited by AEN members Andrew Pessin and Doron Ben-Atar and supported by an AEN microgrant, as well as a discussion, followed by an audience Q and A, on antisemitisms of the left and right, featuring AEN Executive Director Ken Waltzer as moderator, AEN Senior Research Associate Linda Maizels, and Doron Ben-Atar.
Initial feedback, both formal and informal, showed that the vast majority of participants appreciated the interactive, discussion-based format of the conference.
"The model of workshop and breakout discussion groups is a very good one."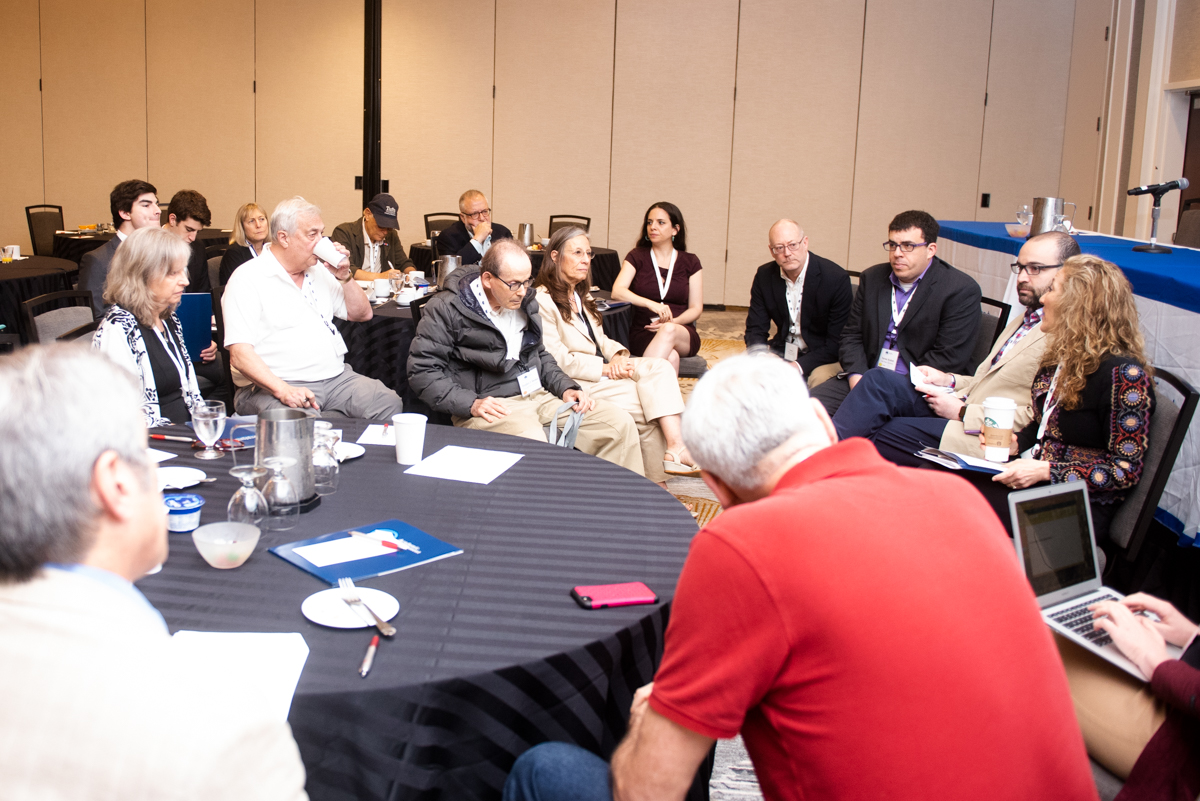 "More people were able to share experiences and ask questions."
"It was overall a productive and rewarding workshop."
"It was heartening simply to see so many involved in fighting BDS in one place. I thought the mixture of brief presentations and relatively brief keynotes with smaller sessions was about right."
"Good information about campus climate and the nuances that may not be readily apparent. "
In addition to praising the workshop format, many members also offered suggestions as to how to make sessions even more strategically effective.