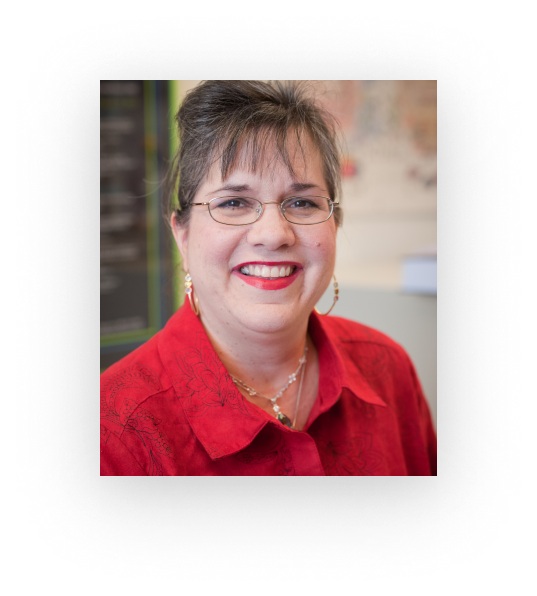 Interview with Miriam Elman
In February 2019, AEN's newly appointed Executive Director, Miriam F. Elman, spoke to AEN Senior Communications Associate Raeefa Shams about the factors which motivated her longstanding advocacy against BDS, her observations on current developments within the BDS movement on campus, and her vision for AEN's future:
You've been in academia for many years. Could you talk about the specific factors which sparked your interest in countering BDS and anti-Israel activity on campus?
For many years, I was not engaged on these issues. But that changed in 2014, after what became a very fraught and contentious debate over BDS. At issue was whether Syracuse University should join the dozens of other universities and colleges that were pledging non-support of the American Studies Association (ASA) academic boycott of Israel. I had assumed that my campus would obviously oppose the ASA's decision, which ran roughshod against the bedrock principles of our profession. But that turned out not to be the case.
Many of my colleagues (and student organizations) rushed to defend the ASA's position. We ended up having numerous debate sessions, attended by both administrators and faculty. I went to a number of these where I heard outlandish and false allegations raised against Israel, voiced by faculty who had no expertise on the Middle East, much less knowledge about the Jewish state. Then Interim Chancellor and Provost, Eric F. Spina, ultimately released a short statement condemning the ASA boycott, but it should never have been such a contested policy decision. So, for me this was a real eye-opener.
Some months later, a group of pro-BDS faculty tried to get the Academic Senate to issue a resolution in support of the controversial academic Steven Salaita. I ended up being asked to make a presentation in front of the Academic Senate on behalf of faculty opposed to the resolution, which I agreed to do. The resolution was subsequently tabled and I wrote about the experience; these were among my first writings critical of BDS and the anti-Israel movement on campus (see here and here).
What are the most important things to know about the BDS movement's current campus strategy and tactics?
Many people think of BDS on campus as largely student-driven. But in fact, the BDS movement's current campus strategy and tactics involve utilizing faculty more and more to make their case. BDS has always aimed to rope in faculty, and in the coming semesters we're likely to see more faculty involved in these campaigns, such as the USACBI-initiated effort to shutter study abroad programs in Israel.
It's important to realize that when pro-BDS student groups field boycott petitions in the student government, the goal of such initiatives isn't to actually get the university administration to divest from Israel. As I recently noted, the real goal is to have the student body obsess about Israel's alleged wrongdoings for months at a time and to crowd out other topics and issues. BDS activists know full well that university administrators won't divest from Israeli companies, and that's not the point of BDS campaigns. BDS wins simply by monopolizing the conversation, which is why on many campuses anti-Israel resolutions are proposed year after year, despite the fact that they're ultimately defeated every time.
We are also likely to see more off-campus BDS campaigns come onto campus. Off-campus campaigns, like the Jewish Voice for Peace-initiated 'Deadly Exchange'—have had recent successes in various municipalities, so anti-Israel activists are also likely to mobilize on these campaigns on campus too.
I'd like to also say something about anti-BDS tactics and strategy. It's crucial to understand that the BDS movement has largely been very successful in getting people to believe that to be pro-Palestinian you must also be anti-Israel and support BDS. It's also been very successful in casting the anti-BDS movement as anti-human rights, Islamophobic, and anti-Palestinian. BDS campaigns on campus aim to reinforce these messages. So, we need to better in developing the strategies and tactics to effectively counter them.
What are some recent on-campus trends and developments which you think are especially concerning?
Given that it's positioning itself as a thought-leader on antisemitism, we are likely to see the virulently anti-Israel and anti-Zionist Jewish Voice for Peace try to insert itself into campus discussions around this issue. In the wake of the attack on the Tree of Life Synagogue in Pittsburgh, many schools nationwide are initiating, or will soon initiate, new or revamped campus-wide programming on antisemitism. This is a valuable development, but the outcomes will be suboptimal if JVP is allowed to drive the learning inputs. JVP simply isn't serious about combating antisemitism, and in fact is now among its leading purveyors, so it's concerning if faculty and students affiliated with this group are empowered to craft programming on campus about antisemitism.
Also very concerning are the ways in which the BDS movement on campus is becoming more aggressive. Incidents in which BDS activists are actively targeting Zionist students and groups are increasingly common. On a growing number of campuses, Hillel is being attacked and Jews are being ostracized from progressive spaces—unless they disavow their Zionist identities.
What is your overall vision for AEN? What types of programs, initiatives, and messaging do you plan to focus on?
AEN is a non-partisan organization and it's very important that all U.S.-based university faculty and staff who feel strongly about the AEN's mission—combating BDS and campus antisemitism; advancing academic freedom and campus free speech; and furthering literacy about Israel and the Arab-Israeli conflict—feel welcome, regardless of their viewpoints on American or Israeli politics. I feel strongly in what I call "Big Tent Zionism"—that is, Zionists should support each other, whether they are on the left, center, or right of the political spectrum. So, this is one message that I hope to reinforce as Executive Director.
AEN has already initiated a number of programs which are highly valued by its members (such the national conference, short courses, regional convenings, etc.). We will keep doing these. We will also continue to serve as a go-to resource for faculty unsure about how they should best respond and counter BDS activism on their campuses, and how they can better assist students who may be feeling isolated. In that regard, I look forward to growing our faculty-student mentoring program, which was recently launched.
Other initiatives involve growing the membership to include, for example, faculty from Christian colleges and universities and non-Jewish people of color. I also hope to initiate new, as well as deepen existing, collaborations with other anti-BDS and pro-free speech organizations. I am also eager to develop initiatives, likely in collaboration with other groups, to address the campus/off-campus dynamic. This could involve addressing how faculty engage in anti-Israel activism in U.S. mainline churches, and how anti-Israel activists in the churches influence anti-Israel activism on campuses. It could also involve the role Title-VI recipient Middle Eastern Studies Centers and pro-BDS faculty play in developing U.S. high school and middle school curriculum—a relatively understudied issue.
How do you intend to incorporate your academic background into your leadership activities at AEN?
For a number of years, my scholarship has been focused at the intersection of the disciplines of Political Science and Israel Studies. I have a co-edited special journal issue on the language and terms of art used (and abused) in the Israeli-Palestinian conflict coming out soon in Israel Studies, and a book with Indiana University Press in production on the same topic. I also have written extensively on the Israeli-Palestinian peace process and on the city of Jerusalem. More recently I've also been writing for academic outlets about antisemitism on the left. This work will undoubtedly inform my work at AEN.
What do you hope AEN will accomplish in its next three years?
AEN is already a recognized leader among organizations and groups committed to advancing academic freedom and campus free speech, combating BDS on campus, and increasing knowledge about Israel. I'd like to see AEN become a go-to place on these issues, especially for the many other anti-BDS groups and organizations now operating on universities and colleges. These groups aren't always equipped with the expert knowledge that AEN's leadership team and faculty members have when it comes to what will "fly" on a campus, and what is likely to be challenged and will fail. No other organization has what AEN has—expertise on academic procedures and principles, and hundreds of faculty members willing to support open inquiry and fight for an intellectually rigorous study of Israel on their campuses. I hope that in the next three years, AEN will grow both in terms of its membership and its reach, especially by forming new collaborations with other like-minded groups to advance our common goals.