Speakers Bureau
AEN Speakers Bureau 2021-22
During the 2021-22 academic year, AEN's Speakers Bureau will feature AEN members Professor Corinne Blackmer (Southern Connecticut State University), Professor Jeffrey Herf (University of Maryland, College Park), and Professor David Graizbord (University of Arizona). Each speaker is an expert in the topics listed below and has committed to at least two events during the 2021-22 academic year. Their availability for in-person events is subject to change due to the ongoing Covid-19 pandemic.
Professor Corinne Blackmer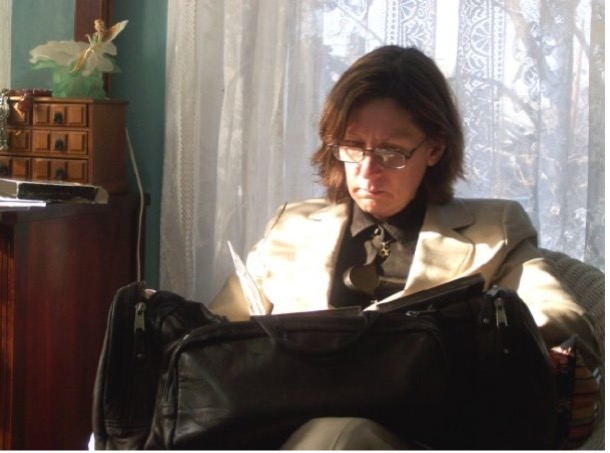 Corinne E. Blackmer is professor of English and Judaic Studies at Southern Connecticut State University. She has co-edited and contributed to two volumes: En Travesti: Opera, Women, Gender Subversion and Poisoning the Wells: Antisemitism in Contemporary America. She has authored numerous articles on everything from women and modernism, Jewish literature and the Hebrew Bible, to Jewish women's graphic novels and poetry and pinkwashing and LGBTQ politics. She has also authored Remembrance and Forgetting in Contemporary Israeli Literature, and the forthcoming Queering Anti-Zionism: LGBTQ Intellectuals, Israel/Palestine Campus Activism, and Academic Freedom.  
Speaking Topics:
Pinkwashing
Personal experiences with antisemitic and homophobic hate crimes and their repercussions
Queer pro-BDS activists and their arguments
BDS on campus
Availability: Professor Blackmer is available for virtual or in-person events.
Professor Jeffrey Herf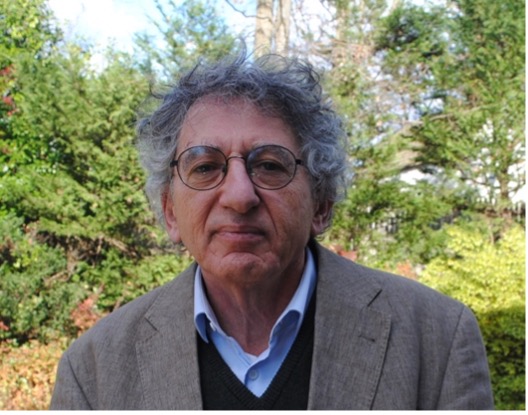 Jeffrey Herf is Distinguished University Professor, Department of History, University of Maryland, College Park. His works on modern European and German history include: Divided Memory: The Nazi Past in the Two Germanys (Harvard U.P. 1997); The Jewish Enemy: Nazi Propaganda during World War II and the Holocaust (Harvard U.P., 2006); Nazi Propaganda for the Arab World (Yale University Press, 2009); Undeclared Wars with Israel: East Germany and the West German Far Left, 1967-1989 (Cambridge University Press, 2016), and with Anthony McElligott, eds., Antisemitism Before and Since the Holocaust (Palgrave/Macmillan, 2017). His book, Israel's Moment: International Support and Opposition for Establishing the Jewish State, 1945-1949 is forthcoming with Cambridge University Press early in 2022.
Israel's Moment: International Support and Opposition for Establishing the Jewish State, 1945-1949. This work recalls the short-lived moment in which American liberals and leftists, President Truman, French socialists, Gaullists, and Communists, the Soviet Union and the Communist regimes in Czechoslovakia and Poland in particular supported the establishment of the Jewish state. They did so in the face of opposition from the British Foreign Office, and the U.S. State Department and the Pentagon. The political coordinates of 1945 to 1949 shifted dramatically as the Cold War developed and Soviet policy changed. The actual realities of those years became surrounded in myth and denial. In those years, the Zionist project was a cause célèbre of the American and European left, which associated it with anti-fascism and anti-imperialism, while diplomats and soldiers in London and Washington feared that the new Jewish state would be a vehicle for Soviet and Communist influence in the Middle East. David Ben-Gurion seized the moment as he understood that the pro-Zionist constellation of forces could be short-lived. This history refutes the oft-told myth that Zionism was a product of imperialism or colonialism. The opposite was the case. 
Speaking Topic:
Israel's Moment: International Support and Opposition for Establishing the Jewish State, 1945-1949
Availability: Professor Herf is available for virtual events.
Professor David Graizbord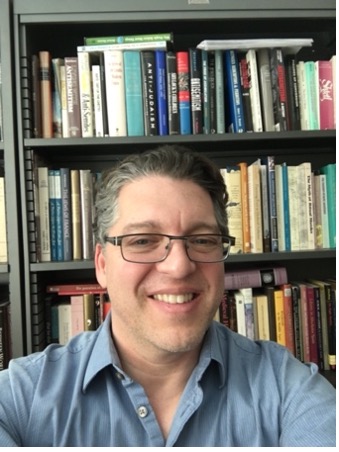 David Graizbord is a historian of early modern and modern Jews. In particular, Professor Graizbord's writing approaches questions of religious, social, and political identity as these questions shaped the lives of Jews and of non-Jewish people of Jewish origin whom bigots perceive as "Jewish." He's written about Judeophobia and the culture of the Spanish and Portuguese Inquisitions; marginality and dissidence in Jewish and Catholic societies of seventeenth-century Iberia; ethnicity and religion among Sephardim from medieval times to the 1700s; and New Christian/Converso trading networks in the Atlantic basin. More recently, he has published research on Jewish ethnic identity and Zionism among American Jews. His book, The New Zionists: Young American Jews, Jewish National Identity, and Israel, was issued by Rowman & Littlefield in 2020. The study addresses the historical question of why American Jewish Millennials who call themselves "Zionists" and "anti-Zionists" approach their political and social identity as they do.
Professor Graizbord teaches undergraduate courses on Jewish civilization, medieval and early modern Jewish history, modern Jewish history, Jewish mysticism (its history and principal phenomena), the Spanish Inquisition, and the history of antisemitism. His repertoire of graduate courses focuses on early modern Jewish history and Ibero-Catholic history.
Professor Graizbord serves as Program Leader of the University of Arizona's faculty-led Summer Study Abroad Program, "Arizona in Israel." The program takes students to Jerusalem, Tel-Aviv, and the Jezreel Valley to explore aspects of Israeli society through fieldwork activities and extensive exposure to "real-world" dilemmas.
Speaking Topics:
Zionism and anti-Zionism among members of Generation Y (Millennials) in the U.S.
Jewish identity and the question of antisemitism in historical perspective: From the Hebrew Bible to Jon Stewart and Gal Gadot
Jewish Renegades and Denunciators as anti-Jewish polemicists in history: from Medieval Spain to JVP
The Spanish Inquisition and the Anti-Zionist Avalanche: Historical Continuities and Contrasts
Availability: Professor Graizbord is available for virtual or in-person events.